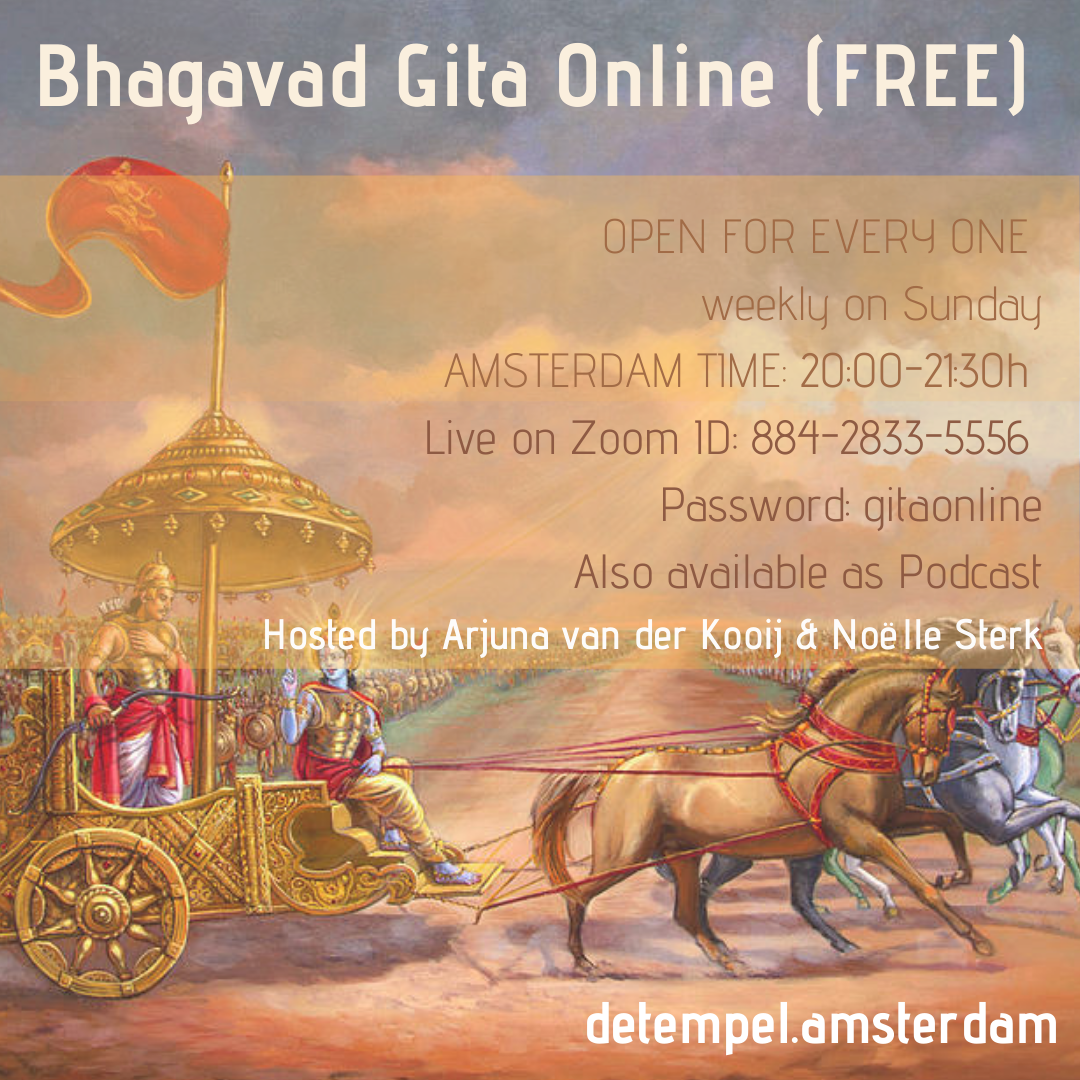 Bhagavad Gita Online (FREE)
Welcome to our FREE online Bhagavad Gita sessions!
Moderated by Arjuna van der Kooij, co-hosted by Noëlle
The Bhagavad Gita originates from the Vedic culture and has become one of the most translated / read / sold spiritual scripture across the globe. The timeless depth of Krishna's teachings are unparalleled and reveal the secrets of life's fundamental questions. This makes the book most valuable for anyone who is looking for truth and a deeper fulfilment in life.
In the safe surrounding of your own living room we discuss specific chapters, themes and verses and explore the relevance of these texts for our everyday life.
We offer these sessions
– for FREE
– weekly on Sundays
– time: 20:00-21:30 (Amsterdam)
– Meeting ID: 884-2833-5556
– Password: gitaonline
Moderated by Arjuna van der Kooij
As editor and writer for Mandala Publishing in the USA, Arjuna has worked for several decennia with the Bhagavad Gita. "The moment that the Bhagavad Gita came into my life, a new world revealed itself. I felt a deep voice of wisdom talking to me. Many questions that I had about myself and the world, were being answered in a very clear way. The Gita offers a roadmap of the human condition and the nature of consciousness. This map is very helpful in finding our way towards the essence of our soul, which is pure love."
Pass your mobile number to co-host Noëlle +31657315471 so we can add you to our WhatsApp group for updates and audio files.